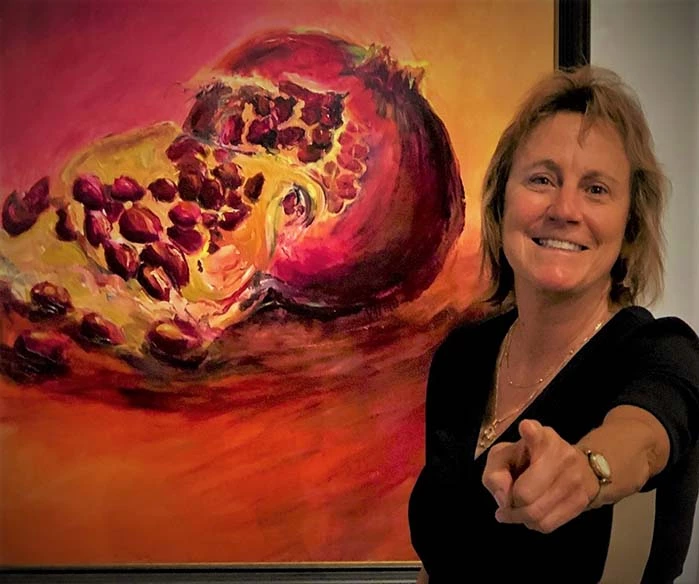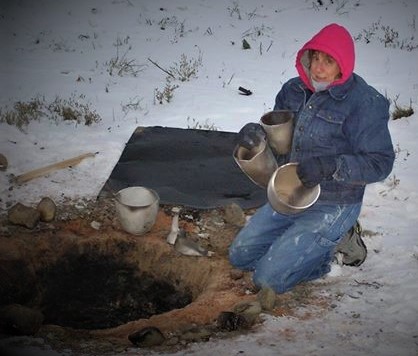 Yvonne at the ceramics fire-pit
Yvonne Pepin-Wakefield writes and makes art in a studio on Oregon's side of the Columbia River. She is internationally published and exhibited and has received awards for her teaching. Her post-doctoral research on art and psychology is published in numerous international journals.
At age 18 Yvonne built a log cabin in the Oregon mountains and began her career as a writer and a painter. Strapping on a portable French easel she backpacks into remote valleys and climbs up rocky mountain sides. Working on location during full moon nights and in blustery afternoon storms, her paintings capture and reflect the emotion of the moment. Yvonne's studio work allows for different expressions in a range of media from oil and acrylic paintings to functional and decorative pit-fired, and fine ceramics.
Her books, Suitcase Filled with Nails: Lessons Learned from Teaching Art in Kuwait, Babe in the Woods: Building a Life One Log at a Time, and Babe in the Woods: Self Portrait are available wherever books are sold.
In some ways I'm old-fashioned. I'd rather you see my work in person. That is why I invite you to visit me at my waterfront studio in The Dalles, Oregon. Understandably, many can't do this and I do feature some of my work online. I only sell original art and prefer to talk to buyers over the telephone. Online I accept cash, checks or money orders but do accept credit cards in the studio.